Yiddish: Freidl
Frida Shulamit Tabak was born April 6 1892 in Knihynicze (Knyaginichi), a shtetl in the Rohatyn province in Austria-Hungary.
Name variations: Knihynicze [Pol], Knyaginichi [Rus], Kniehenitch [Yid], Knyazhnychi, Knyazhnichi, Knyagynychi, Knyaginitse, Knyaginiche, Kniginiche, Kniahynychi, Knjahynycy.
In 1900, its population was 1670, including 659 Jews, representing 40% of the total population. Knihynicze became Polish after 1918, then was part of the Soviet Union after WWII. It is now part of Ukraine
She married Leo Katz in 1911 and lived in Sokal until the end of WW1.
She left Sokal with her children Toni and Yitzhak in 1921 or 1922 and went to Gera in Thuringia, Germany, where her husband Leo had been living for a couple of years, setting up a new life for the family.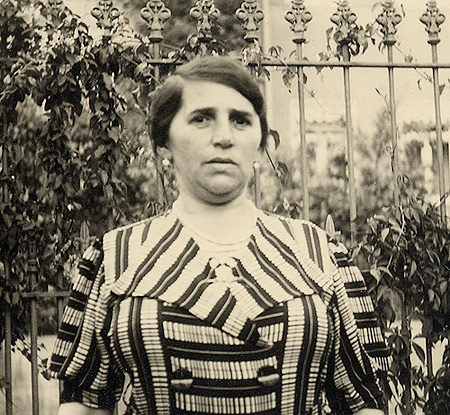 Frida, Gera, 1930's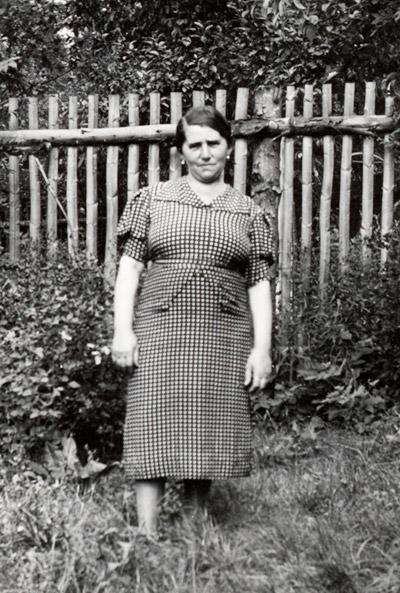 Frida - 1930's?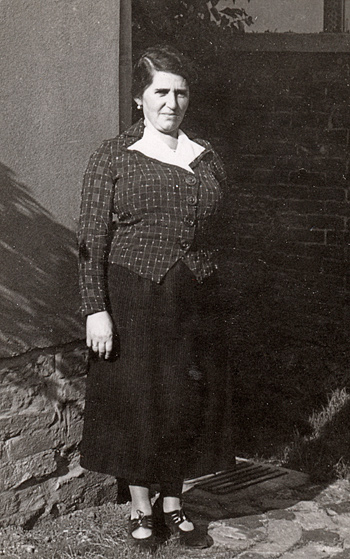 Frida - Gera - probably 1936 or 1937
She was deported to Poland on October 28, 1938. She first lived in Krakow with Leo, then by late 1941 or 1942 moved to Tuchow, a small town where they maybe hoped they would be more likely to evade being caught by the Nazis.
The last sign of her being alive was a Red Cross message sent to her daughter Toni, dated May 11, 1942, which simply said: "We are well, and so is aunt Margula".
She was probably deported and killed in the Belzec death camp four months later, in September 1942, along with most of the Jews from Tuchow.
More info
See Leo & Frida's page for more info on Frida Tabak.