Jossel and Sore Datnowsky
Jossel (Yossef) Meier Datnowsky.
Other spellings: Iosel Meyer, Iosel Meer Datnovsky.
Jossel was the son of Itsko (Itska, Yitzhak) and was born in 1830 in Dotnuva (Datnove), Lithuania, in the Kaunas Gubernia.
Jossel married Sore, and the couple had two sons: Abraham, born in 1849, and Moshe (Moritz), born in 1860.
The couple apparently had at least two more children, who most likely didn't survive as they don't appear on a 1874 list, and no other trace of their existence exists.
Abram Movsha BULON / DATNOVSKY, son of Yosel, grandson of Itska, and of Sora, was born Jan 7, 1859, in Vilijampole, in the Guberniya of Kaunas. "Family from Dotnuva"
Khonon DATNOVSKIY, son of Josel Meer, grand son of Itska, and on the mother side, son of Sora, grand son of Itska, was born July 25,1863 in Kaunas
Jossel died on March 1, 1910 (20 Adar Alef 5670) and is buried in Libau.
Liepaja Jewish Cemetery Burials 1909-1941
Last Name
Given Names
Father's Name
Death Date
(Gregorian)
Jewish Date
Jewish Year
DATNOWSKY
Jossel Meier
1 March, 1910
20 Adar Alef
5670
(source: http://www.liepajajews.org/cem/D.htm)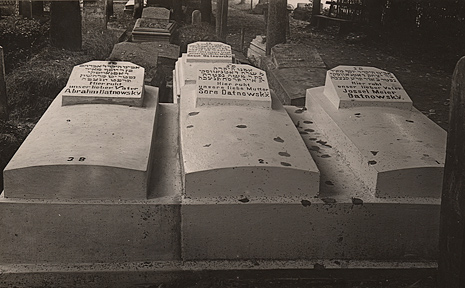 Tombstones of Abraham Datnowsky, Sore Datnowsky, Jossel Meier Datnowsky. Libau.
Sore
Other spellings: Sora, Sarah.
Sore was born in 1828, and died around 1908. She is buried in Libau.
Special Thanks:

Michael Frumkin, for providing information on the origins of the Datnowsky family