Alternate name: Eva changed her name to Liska.
Eva Datnowsky was born on 24 July 1892* in Libau (Liepaja)**, Latvia. She was the youngest daughter of Abraham and Bassja Datnowsky, and the fraternal twin of Israel.
* Eva's date of birth was given as 1895 in Alex Mallat's "Manuscrit de la Mer Egée".
** By the time Eva got married in 1915, her birth place was listed as Salonika.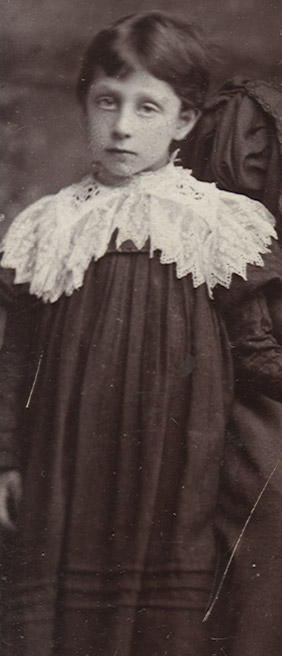 Eva (Liska) Datnowsky, 1897 or 1898.
She was about fourteen when her mother Bassja died.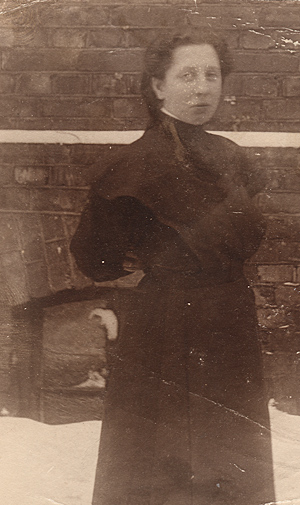 Eva (Liska) Datnowsky, Libau, 1909
According to her daughter Bitia, Eva didn't like her name and eventually changed it to Liska.
She studied in Leipzig, Germany.
Constantinople and Salonika
Eva's eldest sister Bertha had been living in Constantinople since 1908 with her husband Israel Auerbach. After the death of their mother Bassia, Bertha invited her younger sisters Ronja and Eva, and Eva's twin brother Israel.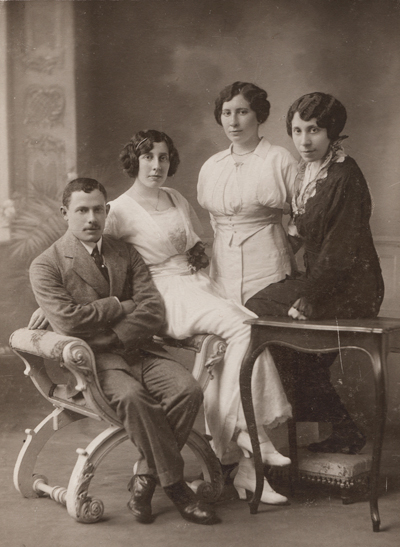 Eva (first from right), with Ronya, Bertha and Israel in Constantinople - 1909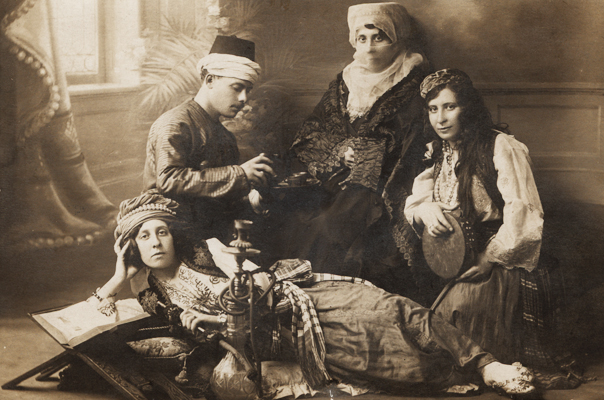 Eva, with Ronya, Bertha and Israel in Constantinople - 1910
Bertha introduced her sisters to prominent Sepharad men with the goal of marrying them, Ronja to Moritz Abraham, and Eva to Ascher Mallah.
Israel Auerbach had met Ascher Mallah in Constantinople, most likely through their common involvement with the Zionist movement.
Ascher and Eva then met again in Berlin in 1913. After their engagement, it was decided that Eva must augment her Russian and German education with a mastery of French to facilitate her immersion in Salonika's francophone Jewish bourgeoisie. To that effect, she was sent to Lausanne, Switzerland, where she learned French for one year in the young ladies' boarding school "La Ramée" of Mme Lilienfeld. (This Mme Lilienfeld would remain a friend of the family - photos?). Eva was eighteen years old.
Eva married Ascher Mallah in Salonika on January 3, 1915.
Eva and Ascher had three children: Gadi in 1915, Israel (Isy, later changed to Alex - or maybe was middle name?) in 1919, and Bitia, in 1926.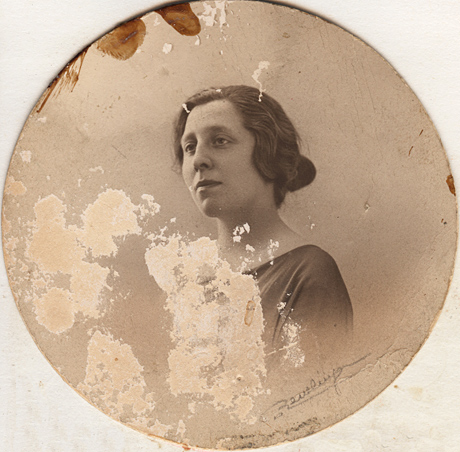 Eva (Liska) Datnowsky, Photo Reutlinger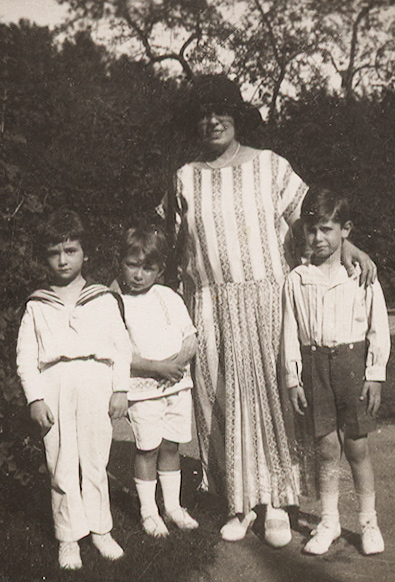 Uriel, Isy (Alex) Mallah, Liska (Eva) and Gisy. Godesberg, 1923.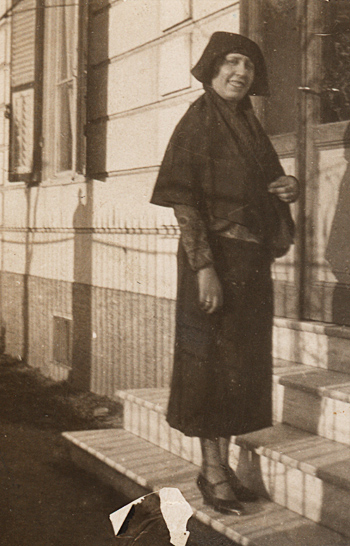 Eva (Liska) Datnowsky, Salonica 1925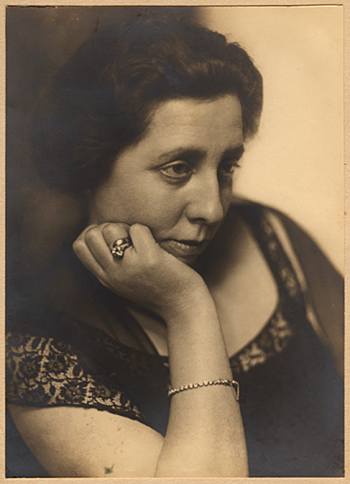 Eva (Liska) Datnowsky, Salonica 1931
Eva/Liska, her husband Ascher and their daughter Bitia emigrated to Palestine in 1934.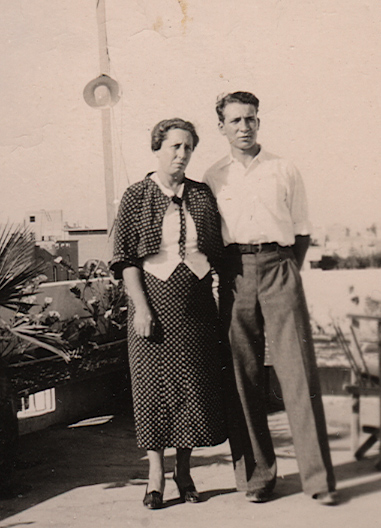 Eva (Liska) and her son Alex Mallat, Tel-Aviv 1936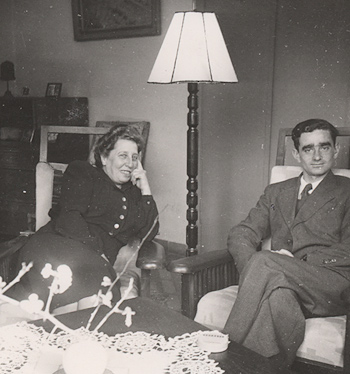 Uriel and Liska, Israel - 1947
After the war, in 1947, Eva/Liska and Ascher left Palestine and moved to Paris . Their daughter Bitia had been studying there since 1946, while their son Isy (Alex) had already been there since 1945, studying in l'Ecole Polytechnique.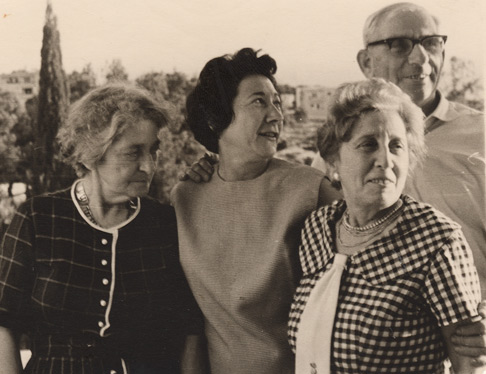 Polja Frumkin, Lea Rosenberg, Liska and Ernst Rosenberg - Haifa,1962.
Liska died in Paris in 1972.
Ascher Mallah
Ascher Mallah was born in Salonica in 1881. At the time, Salonica was part of the Ottoman Empire - it would become part of Greece in 1913.
Ascher studied in Constantinople where he became a lawyer and taught Ottoman law.
After returning to Salonica, he became a law professor at the faculty, and was close to the Young Turks.
Active in the Jewish community and the Zionist movement, he helped obtained the Ottoman Firman (permit) to build the Technion in Haifa in December 1911. An early Zionist, he was for many years President of the Zionist Federation of Greece, starting in 1919, and of the Union of the Jewish Communities of Greece.
In 1928, Ascher Mallah became Senator for Salonica in the Greek Senate.
Following the rise of anti-Jewish violence in Greece in the early 30s, he helped Jews flee to Eretz Israel. In 1934, Eva, Ascher and their daughter Bitia immigrated to Palestine, while their son Isy (Alex) was sent to Paris to study.
While in Palestine, Ascher was a municipal judge.
After the war, Eva (Liska) and Ascher went to Paris to be with their children Isy (Alex) and Bitia.
Ascher died in Paris in 1969.
Interviews:

Bitia Biesel
Sources and References:

Alexandre Mallat: "Manuscrit de la Mer Egée"
Wikipedia (Asher Mallah)