Abraham Grandparents
Maternal Grandparents?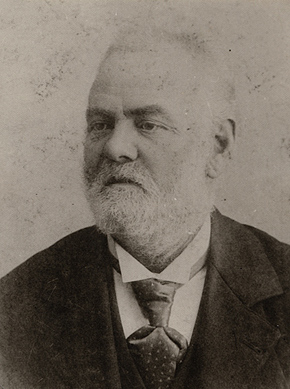 Salomon (Moni) Jakob?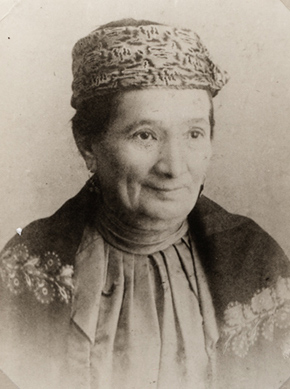 Rebecca Covo?
These two photos have two conflicting and inconclusive captions: the first one says "Grandfather and grandmother of the Abraham brothers", while a later, less decisive, caption says "Grandparents of Ronya OR of Moritz Abraham".
I'm assuming that the earlier caption is more likely to be right - the indecision of the later one being probably the result of failing memory. Additionally, the woman's costume seems more Bulgarian than Latvian.
Because these are not originals but reprints from the 70's, these must have been given to my father by a relative. One possible - but unconfirmed - source could be Sarah Cohen Eldar, a cousin on the maternal side of the Abraham family. These photos then *may* actually be the maternal grandparents who took care of the Abraham children after the death of their parents - Salomon (Moni) Jakob and Rebecca (nee Covo).
Paternal Grandparents
According to Sarah Cohen Eldar, the paternal grandparents of Moritz, Haim, Mony and Isak Abraham died in Sofia, Bulgaria's capital.
This constitutes the only information I have regarding the paternal grandparents of the Abraham brothers.
References:

Sarah Cohen Eldar