Discography
Photo Gallery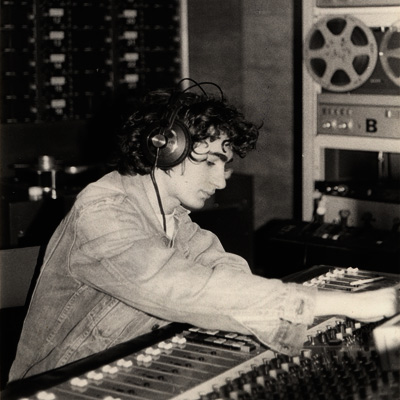 Studio Damiens, Paris.
Cadac board, and a Studer 24 in the back. Note the futuristic-looking and incredibly expensive EMT 250 reverb in the back.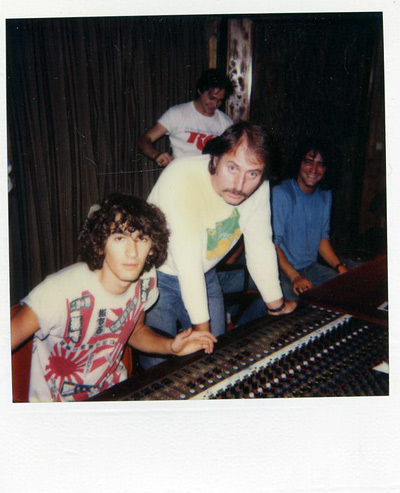 Studios Davout, studio A, Paris.
Recording basic tracks, MCI JH-600 Series console. Based on my look, it must have been way past midnight.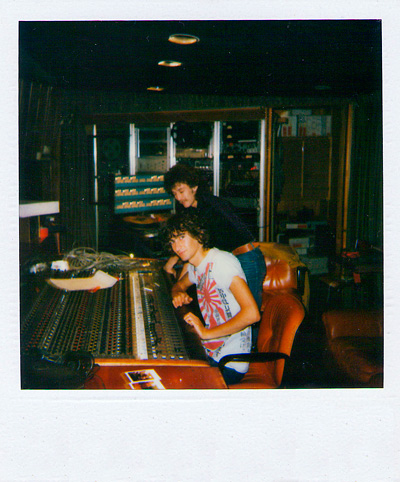 Studios Davout, studio A, Paris. Alliage.
Studio A with the MCI JH-600 Series board. I'm looking very happy with myself. In a few hours, my suntan will be gone.
Behind the 3M 24 track, there's a lot of ancient and useless (for me) movie equipment, but the topmost piece in the rack on the right is a beautiful Fairchild 670 - I still dream about it.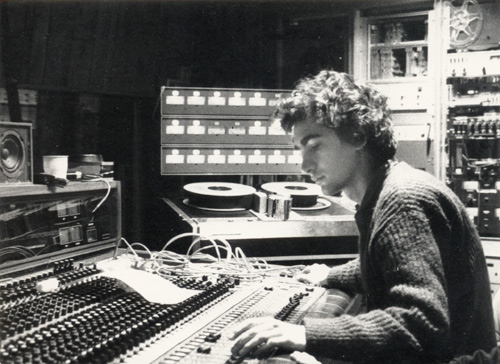 Davout, Studio A.
Studio A with the MCI JH-600 Series console.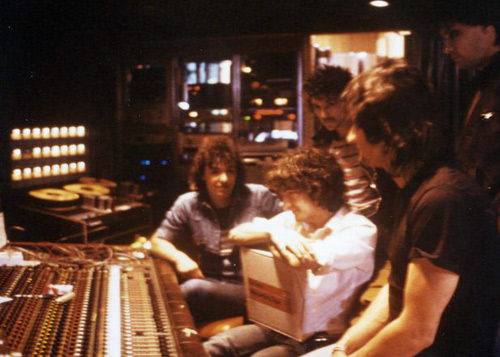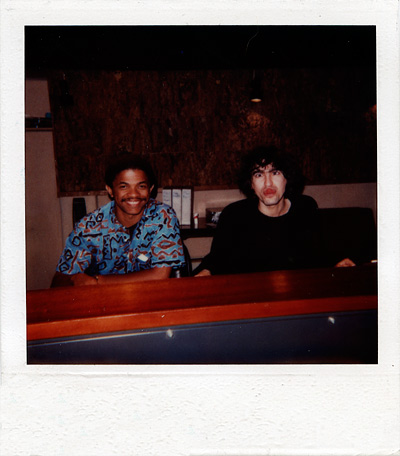 Davout, Studio M. Frankie Vincent.
Mixing is serious business.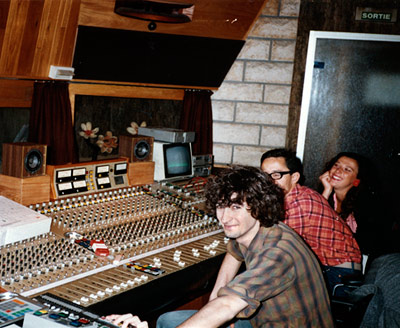 Davout, Studio M. Mikado.
Mix sessions with Mikado in the old mix room. Cadac console with an old ping-pong automation - notice the small terminal monitor. To save money, there were no channel meters on the console, only for the quad mix buses. Awesome. Notice also right next to the video monitor the two PCM recorders - very futuristic.
I'm reaching out for the machine remote - I'm probably laughing thinking that the Gunther Loof 32 track analog tape machine at the other end of the remote is going to explode anytime now.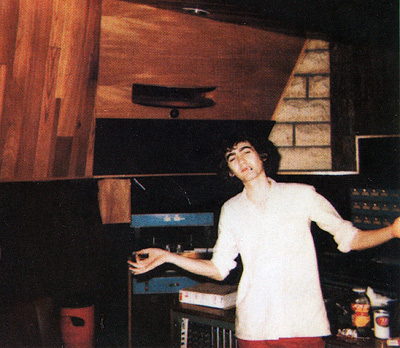 Davout, Studio M. Trust.
Mix sessions for Trust with Andy Johns. In the back, a 3M 24 track and a 3M two track. Note the rear speaker for quad mixing - there were actually no woofers behind the screen, but it looked good.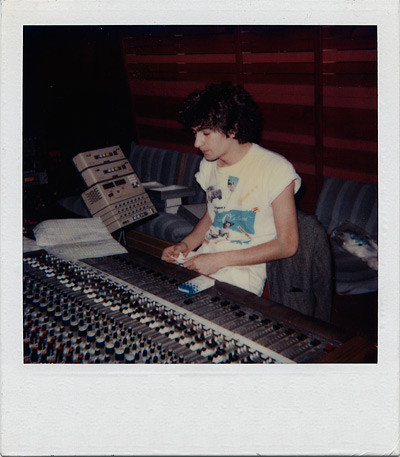 Trust sessions. Studio Aquarium, Geneva.
The band was going through "artistic differences". On my end, I was trying to figure out how to get a drum sound in a dry room with comb filters and flutter echoes, while dealing with daily maintenance issues that didn't seem to worry the studio management - including the remote going into erase mode on its own - twice. The usual reply was: "We've ordered a replacement part, it should be here next week", ending with "Y'a pas le feu au lac" - "Relax...the lake is not on fire."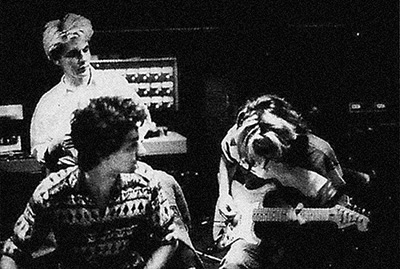 Photo credit: DD official fan magazine, 1986.
Duran Duran, Notorious sessions, 1986. London or Paris?
Nick watches as John plays the guitar. I don't remember where or when this was taken. I don't remember ever wearing this shirt either.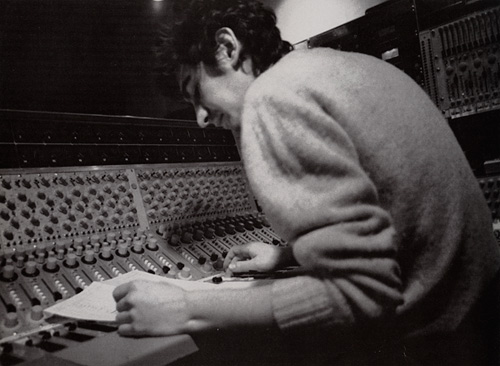 Photo credit: Virginia Liberatore, from the book "Duran Duran World."
Rotterdam, 1987.
In the remote truck for the "Duran Goes Dutch - Live at the Ahoy" mini-lp. I look surprisingly relaxed, considering I'd never done any live recording before.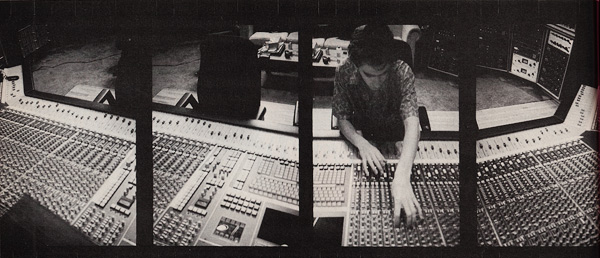 Photo credit: Mix Magazine - 1991 feature article.
Right Track Studio C, NYC. 1991.
Sitting in front of the V-shaped 96 input SSL 9000.